Samm Brenner Gautier, LPC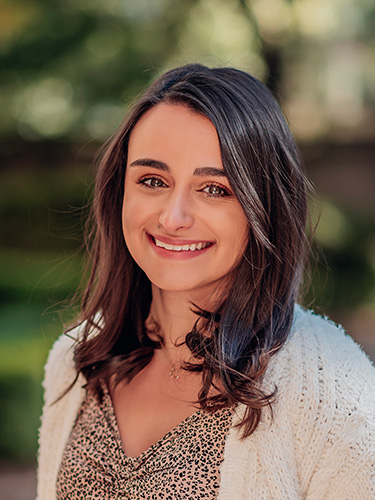 Hi, I'm Samm and I'm a Licensed Professional Counselor (#7306).
Experience:
I began my counseling career in 2014, where I served as a student counselor at the College of Charleston (Go Cougars!) and earned my ASIST Suicide Prevention certificate.
After I graduated with my Bachelor of Science degree in 2015, I attended my dual-degree program at Florida State University (and Go 'Noles!). I received my Master of Science and Education Specialist degrees in 2017.
During my graduate studies, I completed over 1,000 direct hours leading 3-hour intensive outpatient groups for general mental health concerns, substance use, and military veterans coping with combat-related PTSD. I also completed practicum hours in the University Counseling Center, which involved live observation from my professors and peers.
These opportunities furthered the foundation of my counseling skills because I was trained to provide counseling in multiple settings, with a range of presenting concerns, to a mix of different populations.
In 2018, I was invited to be one of five expert reviewers for Lost Got Found's Mental Health Toolkit Curriculum. Lost Got Found is a 501(c)3 non-profit founded in 2017 with the goal of eliminating the negative stigma surrounding mental health.
Specialties:
My primary specialties include treating anxiety, depression, and behavioral challenges. I have additional expertise with Autism Spectrum Disorder, Bipolar Disorder, career concerns, stress, substance use, and trauma. I also focus on working with the military population and the LGBTQIA+ community, both of which I hold close to my heart.
At Carolina Behavioral Counseling, you will always be welcomed and provided with a safe space to work on your goals, without a fear of judgment. As your counselor, my job is to help you figure out where your life can be improved, identify what changes you're willing and ready to make, and provide guidance and support during that process. I believe that my clients are at the wheel and I am providing the navigation.